La Academia Británica de las Artes Cinematográficas sabe lo que hace. ¿Por qué lo decimos? Porque ya ha anunciado a los nominados y The Shape of Water de Guillermo del Toro va en la delantera con 12 nominaciones que incluyen Mejor Película, Mejor Director, Mejor Actriz para Sally Hawkins y Mejor Actriz de Reparto para Octavia Spencer.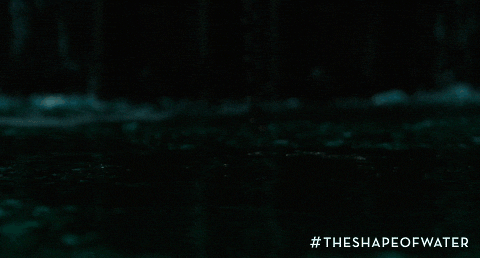 Al parecer, la historia de amor entre una mujer y una criatura marina (o monstruo, como le dice Guillermo) ha conquistado a todo mundo incluidos los críticos de los BAFTA, quizá los más respetados de la industria porque, como quien dice, vienen siendo los Oscar británicos.
El 18 de febrero se llevará esta ceremonia. Pero para que te vayas preparando y te des cuenta que son muy distintos a los Golden Globes (aunque muchos se repiten), te dejamos la lista de las 12 nominaciones en las que aparece el filme de del Toro que promete convertirse en una de las máximas ganadoras.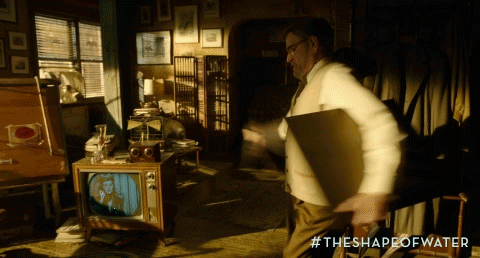 De nuez, The Shape of Water repite competidores para Mejor Película:
Three Billboards Outside Ebbing, Missouri
Call Me By Your Name
Dunkirk
Darkest Hour
Dentro de sus nominaciones, como ya mencionamos, va para Mejor Director contra:
Denis Villeneuve por Blade Runner 2049
Luca Guadagnino por Call Me By Your Name
Christopher Nolan por Dunkirk
Martin McDonagh por Three Billboards Outside Ebbing, Missouri
Mejor Guión Original
The Shape of Water
Get Out (Jordan Peele)
I, Tonya (Steven Rogers)
Lady Bird (Greta Gerwig)
Billboards Outside Ebbing, Missouri (Martin McDonagh)
Mejor Actriz
Sally Hawkins (The Shape of Water)
Annette Bening (Film Stars Don't Die in Liverpool)
Frances McDormand (Three Billboards Outside Ebbing, Missouri)
Margot Robbie (I, Tonya)
Saoirse Ronan (Lady Bird)
Mejor Actriz de Reparto
Octavia Spencer (The Shape of Water)
Allison Janney (I, Tonya)
Kristin Scott Thomas (Darkest Hour)
Laurie Metcalf (Lady Bird)
Lesley Manville (Phantom Thread)
Mejor Música Original
Alexandre Desplat (The Shape of Water)
Benjamin Wallfisch, Hans Zimmer (Blade Runner 2049)
Dario Marianelli (Darkest Hour)
Hans Zimmer (Dunkirk)
Jonny Greenwood (Phantom Thread)
Mejor Fotografía
Dan Laustsen (The Shape of Water)
Roger Deakins (Blade Runner 2049)
Bruno Delbonnel (Darkest Hour)
Ben Davis (Three Billboards Outside Ebbing, Missouri)
Hoyte van Hoytema (Dunkirk)
Mejor Edición
Sidney Wolinski (The Shape of Water)
Jonathan Amos, Paul Machliss (Baby Driver)
Joe Walker (Blade Runner 2049)
Lee Smith (Dunkirk)
Jon Gregory (Three Billboards Outside Ebbing, Missouri)
Mejor Diseño de Producción
Paul Austerberry, Jeff Melvin, Shane Vieau (The Shape of Water)
Sarah Greenwood, Katie Spencer (Beauty and the Beast)
Dennis Gassner, Alessandra Querzola  (Blade Runner 2049)
Sarah Greenwood, Katie Spencer (Darkest Hour)
Nathan Crowley, Gary Fettis (Dunkirk)
Mejor Vestuario
Luis Sequeira (The Shape of Water)
Jacqueline Durran (Beauty and the Beast)
Jacqueline Durran (Darkest Hour)
Jennifer Johnson (I, Tonya)
Mark Bridges (Phantom Thread)
Mejor Edición de Sonido
Christian Cooke, Glen Gauthier, Nathan Robitaille, Brad Zoern (The Shape of Water)
Ron Bartlett, Doug Hemphill, Mark Mangini, Mac Ruth (Blade Runner 2049)
Richard King, Gregg Landaker, Gary A. Rizzo, Mark Weingarten (Dunkirk)
Ren Klyce, David Parker, Michael Semanick, Stuart Wilson, Matthew Wood (Star Wars: The Last Jedi)
Mejor Efectos Visuales
The Shape of Water
Blade Runner 2049
Dunkirk
Star Wars: The Last Jedi
War for the Planet of the Apes