Cultura
'Cinco Esquinas' de Mario Vargas Llosa, entre los '100 libros Notables de 2018' del NYT
El diario The New York Times publicó su lista de los '100 libros Notables de 2018', donde se encuentra 'Cinco Esquinas', del escritor Mario Vargas Llosa.
Estamos a poco más de un mes de decirle adiós a este 2018, lo que significa que comienzan los conteos de fin de año. El diario The New York Times por supuesto que no se quedará atrás, y por eso ha publicado una lista llamada "Cien Libros Notables de 2018", donde el periódico estadounidense ofrece un selecto catálogo de obras literarias divididas en ficción y no ficción, que se destacaron este año.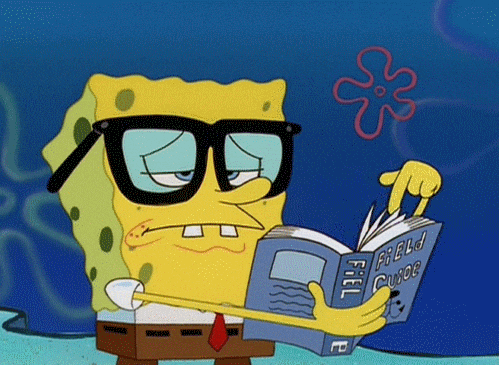 Aunque la mayoría de las obras presentadas en este conteo son libros en inglés, en la lista aparecen algunas obras del idioma español como La Casa de los Ángeles rotos, de Luis Alberto Urrea, o la novela Cinco Esquinas, del escritor peruano Mario Vargas Llosa, descrita por el diario como"una descripción descarnada de una sociedad basada en la corrupción, el hedonismo y la violencia, puede ser una cuestión de vida en Perú antes de la caída de Alberto Fujimori en 2000, pero tiene relevancia contemporánea para muchos países.Cuando la vida cívica se degrada, Vargas Llosa demuestra que todos se ven afectados, los ricos y los pobres, los altos y los bajos, la víctima y el victimario".
En la lista del New York Times, armada por los editores que reseñan libros en el diario, también sobresalen  algunos ensayos que dan un repaso por la historia estadounidense ya sea en el ámbito político, social o mediante las minorías en el país. Por otro lado, en el rubro de las biografías de personajes importantes destaca el segundo volumen de la vida de Ghandi y la biografía de Muhammad Ali, el boxeador estadounidense que falleció el pasado 3 de junio de 2016, sólo por mencionar algunas.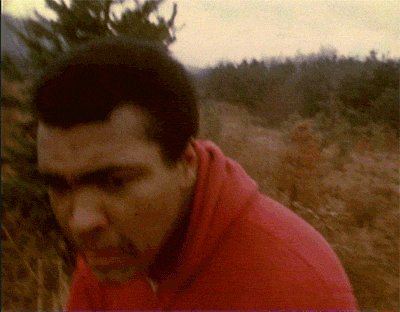 Si están buscando qué leer o quieren saber qué fue lo más relevante de este año, aquí les dejamos la lista completa de los 100 libros notables de 2018, según el New York Times:
1.- An American Marriage– Tayari Jones
2.- Asymmetry– Lisa Halliday
3.- Brown: Poems– Kevin Young
4.- Cherry- Nico Walker
5.- Crudo– Olivia Laing
6.- Early Work– Andrew Martin
7.- Eternal Life– Dara Horn
8.- Everything Under– Daisy Johnson
9.- The Female Persuasion– Meg Wolitzer

10.- Freshwater– Akwaeke Emezi
11.- Friday Black– Nana Kwame Adjei-Brenyah
12.- The Friend– Sigrid Nunez
13.- Go, Went, Gone– Jenny Erpenbeck
14.- The Great Believers– Rebecca Makkai
15.- The House of Broken Angels– Luis Alberto Urrea
16.- Immigrant, Montana– Amitava Kumar
17.- Improvement– Joan Silber
18.- In Every Moment We Still Are Alive– Tom Malmquist
19.- The Kites– Romain Gary

20.- Kudos– Rachel Cusk
21.- Lake Success– Gary Shteyngart
22.- The Largesse of the Sea Maiden: Stories– Denis Johnson
23.- Last Stories– William Trevor
24.- Macbeth– Jo Nesbo
25.- The Mars Room– Rachel Kushner
26.- Mirror, Shoulder, Signal– Dorthe Nors
27.- My Struggle: Book 6– Karl Ove Knausgaard
28.- My Year of Rest and Relaxation– Ottessa Moshfegh
29.- The Neighborhood– Mario Vargas Llosa

30.- The Odyssey– Homero
31.- Only to Sleep: A Philip Marlowe Novel– Lawrence Osborne
32.- The Overstory– Richard Powers
33.- The Parking Lot Attendant– Nafkote Tamirat
34.- The Perfect Nanny– Leila Slimani
35.- A Princess in Theory– Alyssa Cole
36.- Property– Lionel Shriver
37.- Pure Hollywood: And Other Stories– Christine Schutt
38.- Sabrina– Nick Drnaso
39.- Severance– Ling Ma

40.- Slave Old Man– Patrick Chamoiseau
41.- The Sparsholt Affair– Alan Hollinghurst
42.- Spinning Silver– Naomi Novik
43.- A State of Freedom– Neel Mukherjee
44.- There There– Tommy Orange
45.- A View of the Empire at Sunset– Caryl Phillips
46.- Wade in the Water: Poems– Tracy K. Smith
47.- Warlight– Michael Ondaatje
48.- Washington Black– Esi Edugyan
49.- The Witch Elm – Tana French

50.- Your Duck Is My Duck: Stories– Deborah Eisenberg
51.- Ali: A Life– Jonathan Eig
52.- American Dialogue: The Founders and Us– Joseph J. Ellis
53.- American Eden: David Hosack, Botany and Medicine in the Garden of the Early Republic- Victoria Johnson
54.- American Prison: A Reporter's Undercover Journey Into the Business of Punishment– Shane Bauer
55.- Amity and Prosperity: One Family and the Fracturing of America– Eliza Griswold
56.- Arthur Ashe: A Life– Raymond Arsenault
57.- Bad Blood: Secrets and Lies in a Silicon Valley Startup– John Carreyrou
58.- Boom Town: The Fantastical Saga of Oklahoma City, Its Chaotic Founding, Its Apocalyptic Weather, Its Purloined Basketball Team, and the Dream of Becoming a World-Class Metropolis– Sam Anderson
59.- Brothers of the Gun: A Memoir of the Syrian War– Marwan Hisham y Molly Crabapple

60.- Calypso– David Sedaris
61.- Churchill: Walking With Destiny– Andrew Roberts
62.- The Coddling of the American Mind: How Good Intentions and Bad Ideas Are Setting Up a Generation for Failure– Greg Lukianoff y Jonathan Haidt
63.- The Cost of Living: A Working Autobiography– Deborah Levy
64.- Crashed: How a Decade of Financial Crises Changed the World– Adam Tooze
65.- The Darkening Age: The Christian Destruction of the Classical World– Catherine Nixey
66.- Dead Girls: Essays on Surviving an American Obsession– Alice Bolin
67.- The Dinosaur Artist: Obsession, Betrayal, and the Quest for Earth's Ultimate Trophy– Paige Williams
68.- Dopesick: Dealers, Doctors, and the Drug Company That Addicted America– Beth Macy
69.- Educated: A Memoir– Tara Westover

70.- Enlightenment Now: The Case for Reason, Science, Humanism, and Progress– Steven Pinker
71.- Fatal Discord: Erasmus, Luther and the Fight for the Western Mind– Michael Massing
72.- Feel Free: Essays– Zadie Smith
73.- The Field of Blood: Violence in Congress and the Road to Civil War- Joanne B. Freeman
74.- The Fifth Risk– Michael Lewis
75.- Fly Girls– Keith O'Brien
76.- Frederick Douglass: Prophet of Freedom– David W. Blight
77.- Gandhi: The Years That Changed the World, 1914-1948– Ramachandra Guha

78.- God Save Texas: A Journey Into the Soul of the Lone Star State– Lawrence Wright
79.- Heavy: An American Memoir– Kiese Laymon80.- How to Change Your Mind: What the New Science of Psychedelics Teaches Us About Consciousness, Dying, Addiction, Depression, and Transcendence– Michael Pollan
81.- In Pieces– Sally Field
82.-Into the Raging Sea: Thirty-Three Mariners, One Megastorm, and the Sinking of El Faro– Rachel Slade
83.- The Library Book– Susan Orlean
84.- Looking for Lorraine: The Radiant and Radical Life of Lorraine Hansberry– Imani Perry
85.- Ninety-Nine Glimpses of Princess Margaret– Craig Brown
86.- No Ashes in the Fire: Coming of Age Black and Free in America– Darnell L. Moore
87.- No Turning Back: Life, Loss, and Hope in Wartime Syria– Rania Abouzeid
88.- Patriot Number One: American Dreams in Chinatown– Lauren Higers
89.- The Poison Squad: One Chemist's Single-Minded Crusade for Food Safety at the Turn of the Twentieth Century– Deborah Blum

90.- Rise and Kill First: The Secret History of Israel's Targeted Assassinations– Ronen Bergman
91.- She Has Her Mother's Laugh: The Powers, Perversions, and Potential of Heredity– Carl Zimmer
92.- Small Fry– Lisa Brennan-Jobs
93.- The Souls of Yellow Folk: Essays- Wesley Yang
94.- The Tangled Tree: A Radical New History of Life– David Quammen
95.- There Will Be No Miracles Here: A Memoir– Casey Gerald
96.- These Truths: A History of the United States– Jill Lepore
97.- We the Corporations: How American Businesses Won Their Civil Rights: Adam Winkler
98.- What the Eyes Don't See: A Story of Crisis, Resistance, and Hope in an American City- Mona Hannah-Attisha
99.- Why Comics?: From Underground to Everywhere– Hillary L. Chute
100.- Winners Take All: The Elite Charade of Changing the World– Anand Giridharadas