El Festival Internacional de Cine de Toronto, celebrará su edición 44 del 5 al 15 de septiembre de 2019. Se trata de un festival que con los años ha logrado destacar por su programación, la cual ha sido más variada con el tiempo, cubriendo un espectro enorme de propuestas fílmicas que van del cine comercial al independiente, sin dejar de lado los documentales, largometrajes de ficción, cintas animadas, filmes de ciencia ficción, drama, terror, clasificación R, comedia y mucho más. 
Este 2019 no es la excepción con una programación especial que presenta nuevos filmes, algunos de los más esperados del año, y nuevas propuestas que encuentran en Toronto una puerta para más audiencias.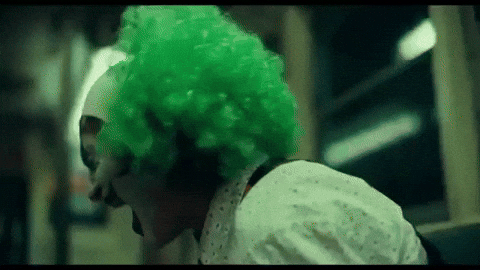 Entre los más destacados está Joker de Todd Phillips, una película sobre los orígenes del villano de Batman; la presentación de The Lighthouse de Robert Eggers, filme que le hace segunda a The Witch de 2015; Uncut Gems de los hermanos Safdie con Adam Sandler; Ema de Pablo Larraín en representación de Chile; Jojo Rabbit de Taika Waititi como una sátira a la figura de Adolfo Hitler; y más.
Otros filmes destacados de esta edición es Hustlers con Jennifer López; el drama de Ford v Ferrari con Christian Bale y Matt Damon; la biografía de Judy Garland en Judy con Renee Zellweger; la comedia de humor negro Knives Out de Rian Johnson con Chris Evans; la presentación de The Two Popes de Netflix con Anthony Hopkins y Jonathan Pryce… Algunas películas ya pasaron por otros festivales internacionales como Dolor y gloria de Almodóvar y la ganadora de la Palma de Oro en el Festival de Cannes, Parasite de Bong Joon-ho de Corea del Sur. 
El año pasado se destacó por la presencia de Timothée Chalamet en Beautiful Boy, High Life de Claire Denis, A Star is Born de Bradley Cooper con Lady Gaga, la ganadora del Oscar Green Book de Peter Farrelly, entre otras. Por acá les dejamos la lista completa de los filmes que van a participar en esta edición:
GALA PRESENTATIONS 2019
Joker
Todd Phillips para Estados Unidos
Ford v Ferrari
James Mangold para Estados Unidos
Hustlers
Lorene Scafaria para Estados Unidos
Abominable
Jill Culton para Estados Unidos
Once Were Brothers: Robbie Robertson and The Band 
Daniel Roher para Canadá 
Radioactive 
Marjane Satrapi para Reino Unido
A Beautiful Day in the Neighborhood
Marielle Heller para Estados Unidos
Blackbird 
Roger Michell para Reino Unido
Harriet
Kasi Lemmons para Estados Unidos
Just Mercy 
Destin Daniel Cretton para Estados Unidos
Ordinary Love
Lisa Barros D'Sa y Glenn Leyburn para Reino Unido
The Goldfinch
John Crowley para Estados Unidos
The Sky Is Pink 
Shonali Bose para India
The Song of Names 
François Girard para Canadá
True History of the Kelly Gang 
Justin Kurzel para Australia
Western Stars 
Thom Zimny y Bruce Springsteen para Estados Unidos
American Woman
Semi Chellas para Canadá
Clemency
Chinonye Chukwu para Estados Unidos
SPECIAL PRESENTATIONS 2019
Jojo Rabbit 
Taika Waititi para Estados Unidos
The Lighthouse 
Robert Eggers para Estados Unidos
Uncut Gems 
Benny Safdie y Josh Safdie para Estados Unidos
Motherless Brooklyn 
Edward Norton para Estados Unidos
Knives Out
Rian Johnson para Estados Unidos
The Two Popes
Fernando Meirelles para Netflix
Ema
Pablo Larraín para Chile
Judy 
Rupert Goold para Reino Unido
While at War (Mientras Dure La Guerra) 
Alejandro Amenábar para España y Argentina
Marriage Story
Noah Baumbach para Estados Unidos
A Herdade
Tiago Guedes para Portugal
Bad Education
Cory Finley para Estados Unidos
Coming Home Again
Wayne Wang para Estados Unidos y Corea del Sur
Dolemite Is My Name
Craig Brewer para Estados Unidos
Endings, Beginnings
Drake Doremus para Estados Unidos
Frankie
Ira Sachs para Francia y Portugal
Greed
Michael Winterbottom para Reino Unido
Guest of Honour 
Atom Egoyan para Canadá
Heroic Losers (La odisea de los giles)
Sebastian Borensztein para España y Argentina
Honey Boy 
Alma Har'el para Estados Unidos
Hope Gap
William Nicholson para Reino Unido
How to Build a Girl 
Coky Giedroyc para Reino Unido
I Am Woman 
Unjoo Moon | Australia
La Belle Époque 
Nicolas Bedos para Francia
Military Wives 
Peter Cattaneo para Reino Unido
No.7 Cherry Lane 
Yonfan para Hong Kong
Pain and Glory 
Pedro Almodóvar para España
Parasite (Gisaengchung) 
Bong Joon-ho para Corea del Sur
Pelican Blood (Pelikanblut) 
Katrin Gebbe para Alemania y Bulgaria
Portrait of a Lady on Fire (Portrait de la jeune fille en feu) 
Céline Sciamma para Francia
Saturday Fiction (Lan Xin Da Ju Yuan)
Lou Ye para China
The Friend 
Gabriela Cowperthwaite para Estados Unidos
The Laundromat 
Steven Soderbergh para Estados Unidos
The Other Lamb 
Malgorzata Szumowska para Bélgica, Irlanda y Estados Unidos
The Painted Bird 
Václav Marhoul para República Checa, Ucrania y Eslovaquia
The Personal History of David Copperfield 
Armando Iannucci
The Report 
Scott Z. Burns para Estados Unidos
Weathering With You 
Makoto Shinkai para Japón