La vida de Chris Cornell fue relativamente corta, pero a través de su música, ha influido cada vez más tanto en bandas y artistas, como en sus fanáticos que siguieron la carrera del cantante en su etapa solista y con Audioslave, Soundgarden y Temple of the Dog. Su paso por estas agrupaciones, sobre todo la primera, fue lo que lo convirtió en una de las figuras más reconocidas del rock; sin embargo, su voz y su capacidad para interpretar las canciones que a veces él mismo componía, fue lo que lo convirtió en una leyenda.
Y ahora, para celebrar su legado y su larga vida musical, su viuda Vicky y algunos músicos y amigos que colaboraron con Cornell, liberarán un box set titulado Chris Cornell, con mucho material del cantante que incluye su trabajo en estas las bandas que mencionamos, sus composiciones en solitario y, lo mejor de todo, material inédito. Este box set fue curado, principalmente, por su esposa, quien se ha mantenido activa y en contacto desde la muerte de Cornell en mayo de 2017.
Chris Cornell presenta 64 canciones, 11 de las cuales son tracks nunca antes liberado por el cantante y canciones ya conocidas como el cover de "Nothing Compares 2 U" de Prince;  tracks originales y grabaciones en vivo. Por ejemplo, hay un dueto de "Wild World" entre Cornell y Cat Stevens u otro dueto con su hija Toni para "Redemption Song". También hay canciones cuyos arreglos musicales fueron realizados por Cornell y el disco en vivo, nunca antes lanzado, de la presentación de Audioslave en Cuba en 2015 titulado "Show Me How To Live". Este box set es, en realidad, un homenaje al trabajo que Cornell realizó en vida en cada una de sus etapas.
También hay algunas anotaciones de las personas que participaron en este proyecto como Kim Thayil y Matt Cameron, miembros de Soundgarden, el productor Brendan O'Brien, Mike McCready de Temple of the Dog y, por supuesto, uno de sus más grandes amigos y colegas, Tom Morello, quien en varios de sus conciertos y presentaciones, recuerda a Cornell.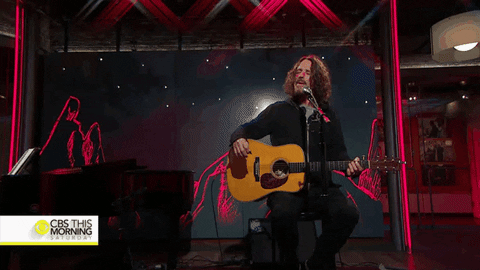 Chris Cornell estará disponible a partir del mes de noviembre a través de la página oficial de Chris Cornell con un disco de 17 canciones más un vinilo doble. Para dar una primera probada de este box set, lanzaron la canción "When Bad Does Good", la cual se convierte en la primera canción inédita de Cornell liberada después de su muerte. Este track inédito muestra las capacidades vocales de Cornell que lo han definido como una –sino es que la mejor– voz en la historia del rock.
Por acá te dejamos el tracklist de Chris Cornell seguido de  "When Bad Does Good":
CD 1 
Hunted Down (Soundgarden)
Kingdom of Come  (Soundgarden)
Flower  (Soundgarden)
All Your Lies  (Soundgarden)
Loud Love  (Soundgarden)
Hands All Over  (Soundgarden)
Say Hello2 Heaven (Temple of the Dog)
Hunger Strike (Temple of the Dog)
Outshined  (Soundgarden)
Rusty Cage  (Soundgarden)
Seasons
Hey Baby (Land Of The New Rising Sun)
Black Hole Sun  (Soundgarden)
Spoonman  (Soundgarden)
Dusty  (Soundgarden)
Burden In My Hand (Soundgarden)
CD 2
Sunshower
Sweet Euphoria
Can't Change Me
Like A Stone (Audioslave)
Cochise (Audioslave)
Be Yourself (Audioslave)
Doesn't Remind Me (Audioslave)
Revelations (Audioslave)
Shape Of Things To Come (Audioslave)
You Know My Name
Billie Jean
Long Gone
Scream
Part Of Me (remix de Steve Aoki)
Ave Maria con Eleven
CD 3
Promise con Slash
Whole Lotta Love con Santana
Call Me A Dog (acústico en vivo)
Imagine (acústico en vivo)
I Am The Highway (acústico en vivo)
The Keeper
Been Away Too Long (Soundgarden)
Live To Rise (Soundgarden)
Lies con Gabin y Ace
Misery Chain con Joy Williams
Storm (Soundgarden)
Nearly Forgot My Broken Heart
Only These Words
Our Time In The Universe
'Til The Sun Comes Back Around
Stay With Me Baby
The Promise
When Bad Does Good (primer sencillo de Chris Cornell)
CD 4 de sus presentaciones en vivo
Into The Void (en vivo en el Paramount) (Soundgarden)
Mind Riot (en vivo en el Paramount) (Soundgarden)
Nothing To Say (en vivo en Seattle) (Soundgarden)
Jesus Christ Pose (en vivo en Oakland) (Soundgarden)
Show Me How To Live (en vivo en Cuba) (Audioslave)
Wide Awake (en vivo en Suecia)
All Night Thing (en vivo en Suecia)
Nothing Compares 2 U (en vivo para su participación en Sirius XM)
One (en vivo en el Beacon Theatre)
Reach Down (en vivo en el Paramount) (Temple of the Dog)
Stargazer (en vivo en el Paramount) (Temple of the Dog)
Wild World con Cat Stevens (en vivo en el Pantages Theatre)
A Day In The Life (Live at the Royal Albert Hall) *
Redemption Song con Toni Cornell (Live at Beacon Theatre)
Thank You (en vivo en Suecia)