Sabemos que en el bello mundo del internet, los challenge son el pan de cada día. Todos recordamos el Ice Bucket Challenge y algunos más en los que todos sin excepción quieren participar. Y porque nadie lo pidió ha surgido el #BottleCapChallenge, el reto que está en todos lados. Si no sabes de dónde demonios salió esto no te preocupes, acá te contamos de qué va.
Todo comenzó cuando el campeón de taekwondo kazajo Farabi Davletchin, subió un video donde le quitaba la tapa a una botella con una patada casi casi imposible de realizar. En ese mismo clip, Devletchin retó a muchas personalidades a que hicieran lo mismo, entre ellos el actor Jason Statham, el ex campeón de MMA Conor McGregor y a dos de los más grandes artemarcialistas que hemos visto en películas de Hollywood como Jackie Chan y Jean-Claude Van Damme.
Aunque todos esperaban que respondieran rápidamente las personalidades mencionadas, el reto se viralizó cuando el campeón peso pluma del Ultimate Fighting Championship (UFC), Max Holloway subió su propio video. El luchador también retó al diseñador de ropa deportiva Errolson Hugh.
Be curious my friends! #challengeaccepted #bottlecapchallenge Passing this on to our guy @JohnMayer …. hey John if you can't complete this challenge @erlsn and I decided you have to come to Hawaii after your tour and kick it with us until you complete it! 🦶🍾😅 🙏⚡🤙 👊 pic.twitter.com/gLWn0dpOzV

— Max Holloway (@BlessedMMA) 28 de junio de 2019
Por supuesto que el actor de la próxima cinta de Fast and The Furious, Hobbs & Shaw no se iba a quedar con los pies quietos y, fue de los primeros en cumplir con el reto. Checa el video de Jason Statham:
Conor McGregor no tardó en contestar e incluso se atrevió a incrementar el nivel de dificultad, haciendo el reto con una botella de whisky en la mano y, al destapar la botella de agua le dio un buen trago al whisky. Todo un badass. Conor aprovechó para retar a Floyd Mayweather Jr. 
Esperamos que leyendas como Van Damme y Jackie Chan pronto se unan a este reto, porque vamos, ¿quién no quiere verlos subiéndose a este tren? Es ideal para ellos. Las bellas redes sociales jamás dejarán de sorprendernos, siempre encontrarán la manera de divertirnos y mostrarnos que se pueden hacer cosas cool para llamar la atención.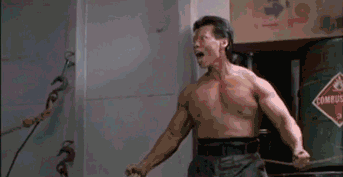 Aunque el #BottleCapChallenge no es exclusivo para los deportistas, ya que la cantante Ellie Goulding, el músico John Mayer, el actor David Spade y el productor Diplo (a su manera), nos demostraron las increíbles habilidades físicas que tienen. 
Y como, a todo el mundo nos encanta subirnos al meme muchos famosos ya están en la tendencia del #BottleCapChallenge. Entre ellos los controversiales Justin Bieber y su esposa Hailey junto a Kendall Jenner (aún no podemos superar el tremendo hilo que los involucra a todos).
 

Ver esta publicación en Instagram

 
 

Ver esta publicación en Instagram

 
Además de ellos, se unieron las cantantes Lizzo (haciendo un fail) y Mariah Carey (utilizando su enorme voz), el director de la nueva adaptación de Aladdin, Guy Ritchie y el mismísmiso Ryan Reynolds a.k.a Deadpool. 
 

Ver esta publicación en Instagram

 
#BottleCapChallenge #Glass @AviationGin pic.twitter.com/joM20RhUid

— Ryan Reynolds (@VancityReynolds) 3 de julio de 2019